Finding a Removals Quote in Brakpan just got a whole lot easier. The Cheap Removals Website features a wide selection of Removal Companies providing removal services in and around Brakpan. Whether you are moving Home or Office, below you will find Furniture Removal Companies that will give you competitive quotes for your upcoming move. Now you can Compare Furniture Removal Quotes and Save!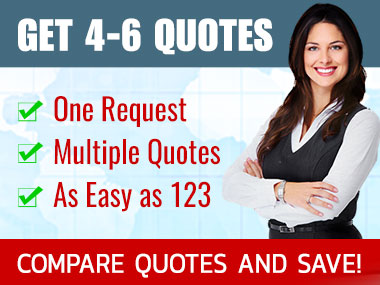 Get up to 6 Removal Quotes
BRAKPAN

Complete one easy form and we'll arrange for you to get up to 6 Furniture Removal Quotes. It's easy, it's effective and it will allow you to Compare Quotes from different Removal Companies and Save! Please click our logo to request a removal quote!
Afriworld Furniture Removals
BRAKPAN

We have successfully moved some of South Africa's most powerful CEO's, and the nation's most influential decision makers. We can do the same for YOU.
LG Share Transport
BRAKPAN

LG Share s first responsibility is to the client to provide the highest standards in logistic and transport services. Our vast experience in this field enables us to offer you a personalised service, be it for private, corporate removals or cargo delivery
Move Removals Logistics
BRAKPAN

Move Removals Logistics will move you safely from A to B. We provide residential and commercial moving services both domestic and nationally across the entire South Africa. We'll move you fast - at a very affordable rate.
Unishaun Removals And Relocations Services
BRAKPAN

Unishaun Removals and Relocation Services is a South African company which offers comprehensive furniture removals, business and office relocations, storage and logistics services - both locally and internationally - to discerning customers.
AA Van Lines
BRAKPAN

AA Van Lines has many years experience in the furniture removal industry and our staff are trained and experienced in all aspects of moving / re-location. Moving services from AA Van Lines, make your move easy and contact AA Van Lines for a quote.
Alert Removals
BRAKPAN

Alert Removals specializes in home and office removals, either local or long distance. Our services include industrial or commercial moves, packing of goods and storage facilities. We are well trained in moving pianos.
Britz Couriers and Removals
BRAKPAN

Our localised Cape Town and Johannesburg furniture movers provide Large or Small local removal services & long distance removals around the Western Cape & to all major cities in South Africa. We also offer weekly share load & large load removal services.
Jonck Removals
BRAKPAN

Jonck Furniture Removals will ensure safe and on time delivery of your goods. We specialize in local and long distance moves.
Legend Furniture Removals
BRAKPAN

Legend Removals is a family owned company based in Pretoria, specialising in household removals, furniture removals, furniture transportation, office removals and relocation services.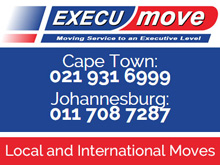 Execu-Move
BRAKPAN

Our aim is to make your moving day go as smoothly as possible. From a one-bedroom home to a multi-floor office space, choose the furniture removal company trusted by many to deliver your possessions safely and securely.
Load a Bakkie
BRAKPAN

Whether you want to clear the yard, or bring home that brand new couch, we have the vehicle you need. With a tonne of space, we'll easily get your load on the road! We specialise in Small to Medium Moves in Johannesburg. Call us Now for a Free Quote.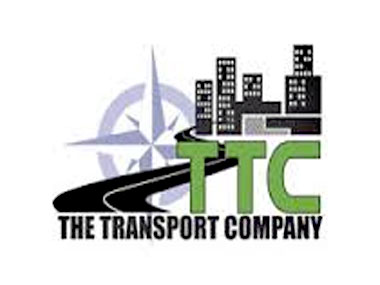 The Transport Company
BRAKPAN

Our belief is that every person who needs to relocate needs a company who understands family values and who will treat your possessions with care and understanding. We specialise in furniture removals, office removals, general transport & logistic service
Econo Moves
BRAKPAN

Econo Moves is a professional moving company and offers a nationwide domestic and office removals service to all centres operating out of Johannesburg.
Highland Movers
BRAKPAN

We are an established leader in the door-to-door removal of household and personal effects, with domestic coverage through our extensive network of offices in South Africa and worldwide coverage through our affiliation with the Allied Highland Removals.
Nortan Furniture Removals
BRAKPAN

At Nortan Carriers we offer straight-forward, sensible moving solutions to make any move a pleasant experience. We are equipped to handle small to medium furniture removals in all areas across Johannesburg and Pretoria.
A Johan's Transport
BRAKPAN

A Johan's Transport has been in business for 40 years and is still going strong. As a family business our focus is to ensure customer satisfaction.We provide furniture removal services to private individuals, small companies and government departments
Aran Removals & Storage
BRAKPAN

ARAN Removals & Storage, offers a professional full range of furniture removals, packing, insurance and storage services for your home and office removals. Local, Long Distance & International
Bayley Worldwide Removals
BRAKPAN

Bayley Worldwide Removals is a family owned and operated international relocation company which opened its doors in 1988, with personal service and attention to detail at the core of its professional philosophy.
BMA Removals
BRAKPAN

BMA Removals offers furniture removal services for local and long distance domestic moves. We also offer packing, storage and insurance services to ensure your belongings are delivered safely.
Calvert Removals
BRAKPAN

From the start, more than three decades ago, Calvert Removals cc. has created a reputed professional furniture removals and Transport Company that specialises in local, long distance and international relocation of household or office furniture.
Christos Removals
BRAKPAN

Christos Removals deal in the transport of office, household furniture, packaging and storage. We are reliable and trustworthy when it comes to transporting your cherished possessions. We do local and country deliveries. Kindly contact us for free quote.
Kyalami Movers
BRAKPAN

Based in Midrand, Johannesburg, Gauteng, South Africa, we do removals (logistics) cross border - being one of our many services offered here at Kyalami Movers. Our staff are fully trained specializing in packing and unpacking of household and office goods
Pro Pack Removals
BRAKPAN

Propack Removals offer national and local household removals to all major towns and cities throughout South Africa. In addition we also offer office relocations whether from building to building, home to home, floor to floor or province to province.
Around About Removals
BRAKPAN

If it can be loaded, we can move it! We offer furniture removal services for residential and office moves. With a friendly, yet professional approach to our customers, Around About's number one priority is to provide a reliable adaptable service.
Pierre Magic Transport
BRAKPAN

We at Pierre Magic Transport offer the best furniture removal services, focusing on professional, friendly and on time removal / household company services since 2008. We service the whole of South Africa; there is no load too big or too small for us
PKM Transport
BRAKPAN

in focus of the Company is to provide service of high standards and we strive to over deliver on our promises. We specialize in home and office removal. We service the whole of Gauteng, Limpopo, Mpumalanga, North West, Kwazulu- Natal and Free State.